(Carlos practicing a song by Stratovarius)
In this page you can find music projects that Carlos have worked with. The projects represent different styles such as: Rock, Punk, Metal, Jazz and World Music. Electric guitar, electroacoustic guitar, Banjo and minor percussion are some of the instruments Carlos has been playing throughout his carrier. Carlos has been part of the following bands either as a main member or as a guest musician.
DESARME ROCK SOCIAL
   
Desarme Rock Social is a rock band with punk roots, combining reflective lyrics with a blunt sound that blends the possibilities that only countercultural art can allow. Formed in Bogotá, Colombia, in mid-1993, Desarme has had the opportunity to work with multiple artists both national and international. The musical process always linked to social activism has allowed Desarme to participate in several concerts, festivals and different events all over around the world, sharing stage with more than 170 bands and groups of all kind of genres and origins. Professional work and effort have allowed the band to be on tour in Venezuela on three occasions (2000, 2006 and 2008), Brazil (2008) and Europe (2009) in the countries of Denmark, Germany, Italy, Catalan Countries and the Basque Country. In the same way, Desarme was invited as one of the national bands in "Rock al Parque 2012", one of the most important and the biggest free event of Latin America.
El baile contra la motosierra (Desarme Rock Social)
La luna (Desarme Rock Social)
Despierta (Desarme Rock Social)
You can find the whole album "Yo digo vida" in Spotify by clicking in the logo:   

For further information about Desarme Rock Social you can visit:   
Psychic Equalizer

Psychic Equalizer is the project founded by Spanish pianist and composer Hugo Selles in 2011. Psychic Equalizer have recently released their 3rd studio release. 'The Lonely Traveller', a mixture of jazz, progressive rock, classical and avant-garde; has been awarded three silver medals at the Global Music Awards and keeps receiving wonderful reviews from magazines, blogs and fans around the world.
"Seems like the hard task of creating something new in jazz is not that hard when you give it to the right people, and Psychic Equalizer are surely these kind of men. They don't try to get the hype, instead they do what they feel like doing the most. That's why "The Lonely Traveller" is full of life, professionalism and comfort. They all know their strengths and limitations (for example, Selles has no limits!) and they do implement this into their music creating a sophisticated piece of music which is a little gem in the jazz book."     
Prog Archy
Lovers Meet (Psychic Equalizer)
Mezuz (Psychic Equalizer)
Adrift  (Psychic Equalizer)
You can find the whole album "The Lonely Traveller" by  clicking in the logos:
For further information about Psychic Equalizer you can visit Hugo´s page:               http://www.hugoselles.com
Musica Improvisus
Musica Improvisus is an upcoming album by an Australian musician, producer and sound engineer India Hooi, to be released in 2018. The album mixes composition, improvisation and digital arrangement and features several highly skilled musicians playing various acoustic instruments. The music crosses several genres, mixing elements of classical, jazz, world and experimental music.
You can listen the project "A Journey Through Musica Improvisus" by clicking in the logo: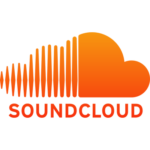 "An experimental composition for my Masters in Tonmeister (sound recording). Each musician was invited to an individual recording session, during which they listened to prerecorded snippets of composition, and then improvised a series of melodies, harmonies, textures, rhythms and any musical ideas that came to mind. From the enormous amount of recorded material, the most interesting snippets were edited and patched together – the process like assembling an acoustic jigsaw puzzle without knowing the final picture. The result is an inspiring collaboration of multiple musical minds."
India Hooi
India Hooi / producer & sound engineer, composer, piano (Australia)
Francisco Alcocer Rodriguez / double bass (Mexico)
Carlos Barragán / guitar, percussive sounds (Colombia)
Sven Riondet / accordion (France)
Hugo Selles / piano, piano strings (Spain)
Kehan Zhang / violin, viola (China)
Recorded at the Royal Danish Academy of Music, Copenhagen, 2013.
 Duo Latino
Carlos Barragán – Guitarra Española / Hugo Selles – Piano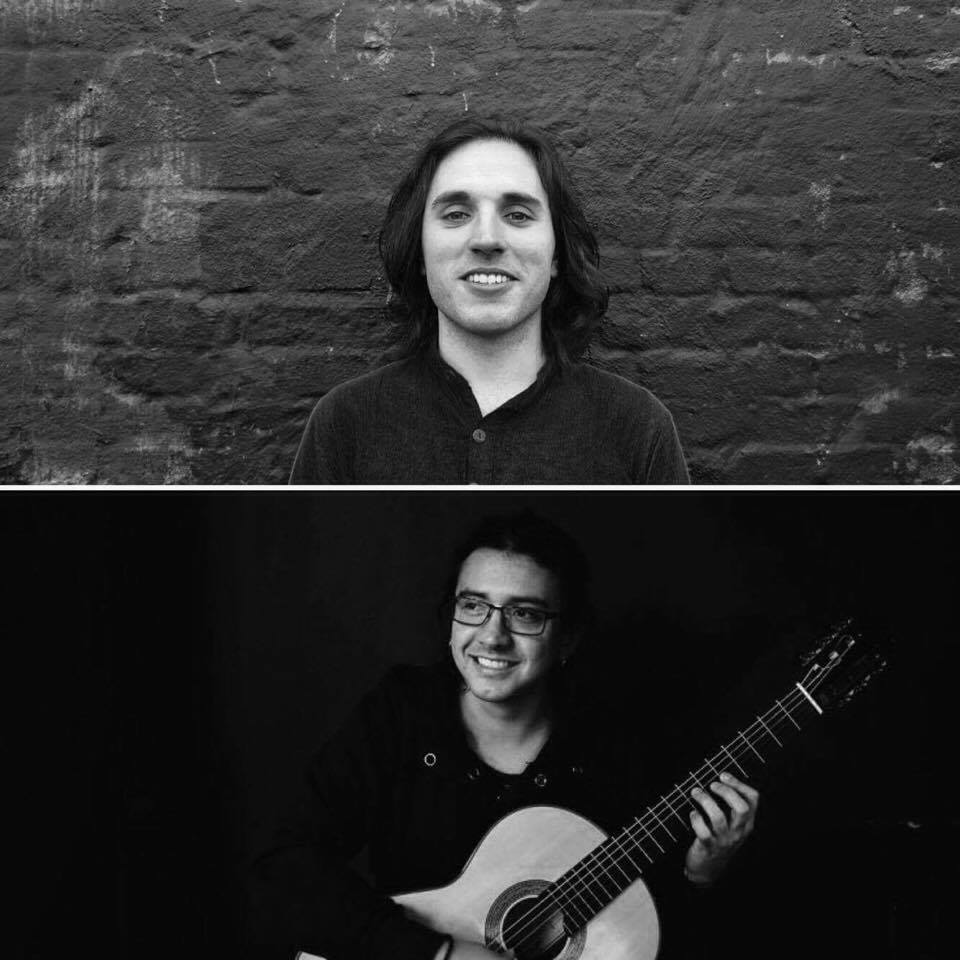 Duo Latino was established with the purpose of enjoying performing music and transmitting this fun to the listener; Encompassing the broad world of jazz, Latin music, bossanova, improvisation and classical. An example:
Les Feuilles Mortes (Duo Latino version)
Cuban Improvisation based in "El Raton" (Duo Latino version)